eGRiST are collaborating with residential retirement care provider ExtraCare and technology company RedGear Solutions to pilot a new ambient sensor for remote safety monitoring.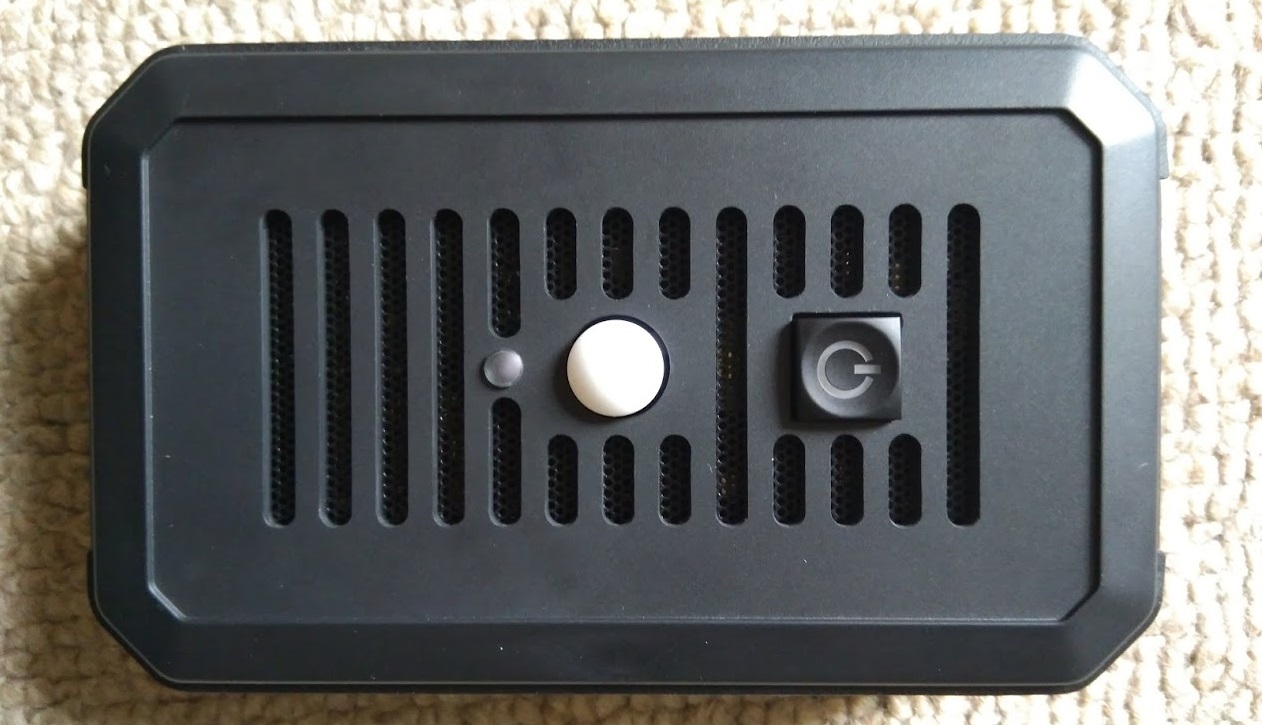 RedGear's ambient sensor
The GRaCE-AGE project aims to build a personalised 'canopy of care' which connects older people, their formal and informal carers, and autonomous sensor technology to monitor and manage the safety and wellbeing of older people living independently.
Internet-of-Things sensor devices, which can communicate with the GRaCE-AGE system over the Internet, can be used to track certain health and lifestyle indicators, such as heart rate or sleep quality. In addition, GRaCE-AGE explores the use of sensors to detect events that may require help, such as a fall, and automatically alert the care network. Such continuous monitoring can allow older adults to live independently while remaining safe.
After a successful meeting with representatives from both companies, eGRiST will now be collaborating with ExtraCare and RedGear Solutions to pilot an ambient sensor. The sensor is developed by RedGear, who have extensive experience in producing Internet-of-Things technologies for use in healthcare. ExtraCare provide residential accommodation in specialised villages where retirees can live independently, but with access to on-site support.
The RedGear ambient sensor will be installed in some ExtraCare properties and connected to the GRaCE-AGE platform, which will perform continuous analysis of the sensor data. Information extracted from the data will then be made available to the residents and their care network, and it can be used to inform decisions about their safety and care.
Ambient sensor technology has a number of potential uses in supporting those with certain needs who live independently. For example, sensors could be used to detect emergencies such as falls and then alert the care network. Or they could recognise activities performed around the home, which may be used to determine whether the resident is meeting their own needs.
This is an exciting opportunity to apply cutting-edge technology to improve the lives of older people, and we are happy to be collaborating with ExtraCare and RedGear Solutions.